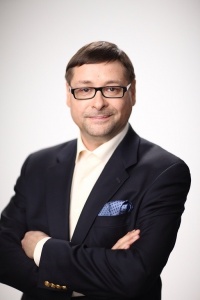 Alexander G. Barabashev Ph.D. in Law
Partner
Mr. Barabashev graduated from the Faculty of Law of Lomonosov Moscow State University with distinction.
For nearly 10 years he served as a senior legal consultant to the Moscow office of Arnold & Porter LLP (international law firm, with its head office in Washington, D.C.). Following that position, he was a managing partner of the law firm of Barabashev & Partners for more than a decade. While being engaged in legal practice, Alexander is an associate professor of the Department of Integration and European Law and the Department of Practical Jurisprudence of the Kutafin Moscow State Law University (Moscow State Law Academy), as well as the head of a number of scientific projects dedicated to the development of legislation in the field of digital technologies. Не is the author of many scientific articles published in leading Russian and foreign law journals.
Among his clients were European Bank for Reconstruction and Development (EBRD), Motorola, Corning Inc., Kraft Foods Rus, Baxter International, Stryker, ISTC (International Scientific and Technology Center), Monsanto, Rodale Press, Absolut Bank, Moscow State University Science Park and many others.
He is a member of the International Bar Association (IBA), New York State Bar Association (NYSBA) and Association of Lawyers of Russia.