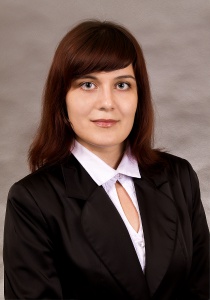 Darya V. Ponomareva Ph.D. in LAW
Darya Ponomareva, Partner

Graduated with honors Kutafin Moscow State Law University (MSAL).
In 2014 she was conferred qualification "Translator (Legal English)".
Over a number of years Darya had been working for the Ministry of Justice of the Russian Frderation (central office) specializing in the sphere of recognition and enforcement of foreign judgments in Russia. She has an extensive background in civil law and arbitration proceeding. In addition Darya is an expert in the area of energy law, legal regulation of genomic research.
At the present time alongside with legal practice she is a Deputy Head of the Department of Practical Jurisprudence of Kutafin Moscow State Law University (MSAL). Darya is engaged in a number of scientific projects dedicated to the digital law.
Darya is an author of a number of articles published in such journals as "Actual Problems of Russian Law" and "International Legal Courier".